Shopping Basket
Your Basket is Empty
There was an error with PayPal
Click here to try again
Thank you for your business!
You should receive an order confirmation from Paypal shortly.
Exit Shopping Basket
How is the summer for you?
Often there's plenty going on, lots to do, getting out and about when the weather permits in Scotland!
There's holidays to plan either ahead or to get the last minute deals to seek the sun and heat abroad.The planning takes the foreground, packing, checking the passports, printing the boarding passes, organising the children and family and attending to the last minute hitches.
When we are in this state of mind we have enough to keep ourselves busy and away from the stuff worrying us. We are preoccupied with "getting away" and looking forward to relaxing, chilling out and put alot of emphasis on the holiday being a time to forget our woes, worries and low mood. The anticipation of our holiday solving these issues lasts perhaps until we get back.
Often cracks begin to appear on holiday, the change in routine, late nights, long lie ins, too much food and booze, family fall outs and arguments, bring our problems into sharp relief.
I often see clients who have found that their lives seem to fall apart on and after a holiday, they were holding things together in the hope that the holiday would solve their problems, putting off addressing the underlying issues.
If you have returned from holiday and this blog article resonates with you then contact me on 07824700980 or email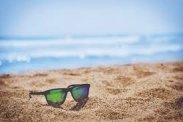 [email protected]
I guess you may have checked me out on my Counselling Directory page or found me through Google search and looked at my website? I also have my CV and comments from colleagues who know me well on LinkedIn.
Often clients say to me I looked at your profile picture on your website and watched your video and I liked how you looked and talked.
I realise to get in touch with me is a big step, find out what you can about me. There are plenty of therapists out there. If you get a gut feeling to proceed the next step is to get in touch with me.
I do like to have a chat on the phone so give me a ring , leave a voicemail message if I am not answering as I maybe away from the phone. Or I often get a text with a contact number so we can set up a quick telephone call.
Once we set up a telephone call this is an opportunity to ask me questions such as:
What days/hours do you work?
Do you have any spaces just now?
How might you work with me with this issue?
How much does a session cost?
How will I know if therapy is working for me?
Friends and family suggested I contacted a counsellor but I'm not sure, what do you think?
I will then try and answer the questions and ask some of my own:
Why are you seeking counselling now?
What's happened to you?
What would you like to work on first?
How do you see the issue?
Have you had counselling before and how was that for you?
What would you like to feel when counselling finishes?
Are you OK to work weekly?
I do say to potential clients "let's meet for a no obligation first session and see how we get on", this gives us both to see if we get on and if clients feel "I get them".
We then set up the first session and take it from there.
If you would like a quick chat to see if therapy is right for you and if I am the right therapist for you then phone of text me on 07824700980.
Over the years I have found people contact me via various means to book a counselling appointment. Often there's a new email in my business inbox, as I have a separate account for counselling clients to make the initial contact. Sometimes the email is brief asking for an appointment or lengthy telling me all about what they are going through and how tough this is right now. Either way of getting in touch is OK with me.
I must admit I am excited when I see a new email, text or voicemail from a prospective client. I try and reply as soon as I can as I realise it's taken a great leap of faith to get in touch with me. I understand how much courage it has taken someone to summon up to pick up their phone and make the call. So an email or text makes this first step a little easier.
I do like to reply as quickly as I can by the same way of contact to thank clients and to set up a phone call.
I find client's like to hear my voice, they may have seen my photo and decided I look OK, and I find this first contact is really important for both of us for a number of reasons;
How do we both sound to each other?
Do we both feel we could work together?
Do we feel we both have an idea about what the problem might be?
Are we listening to one another?
Can you travel to where I work?
In answering your questions is there a rapport between us?
Is the business contract between us workable?
Do you have an idea about how long you are looking to work for, how flexible can you be around this or can you be open about how many sessions are affordable to you?
Can we agree on the date of the first appointment to meet and find out whether counselling is for you? 
I will need to ask you a few questions about how you see the problem, if you've had counselling before and why you are looking for counselling at this point in time. I might also ask you how you came across me such as a personal, family or friends referral or from my website etc.
Does this sound OK to you?



What questions might you want to ask me? Write them down before you call.




 I look forward to hearing from you.




Warm wishes, Carol

Do I need counselling?




I guess if you are reading this blog then you might not be sure or you are pretty sure but not convinced. Something may have happened to you recently or in the past to start your search online to find someone who might be able to help you.

The incident or event keeps popping up in your thoughts and you can't seem to shake it off.

Or you may have had a relationship breakdown which has really hurt you.

Perhaps your relationships seem to end and you or your partner leave and you have started to notice a pattern. Maybe you always find a partner who is needy, demanding and betrays you or perhaps you tend to be unfaithful or look for excitement outside the relationship.

People decide to come to counselling for all sorts of reasons. They can have relationships problems with partners or with work colleagues, parents or their wider family. Often people find their way to counselling with a deep dissatisfaction with life or have always had a feeling of sadness or hopelessness which may have intensified recently.

"I really can't go on feeling this way for much longer" may have crossed your mind. You may have gone to see your Doctor concerned that you could be depressed as your sleep and appetite have changed and you aren't enjoying life or looking forward to the future.

Often those closest to you have noticed you have changed and tell you so, you may feel annoyed or defensive about being told this and deny you are not yourself.

A loss of some sort may have triggered your feelings of sadness, a bereavement or an upheaval in your life such as children leaving home, retirement, redundancy, chronic illness, divorce or separation.

Perhaps there's a deep feeling of being unfulfilled in life.

Let me help you. Contact me on 07824700980. Tell me what's happened to you and we can decide together if counselling can help you.

I have been reflecting on this situation for a few days and recalling my own experience on beginning therapy over 4 years ago. As a trainee psychotherapist part of the course requirement was to complete 4 years of psychotherapy as a client.




I started to look for a Transactional Analyst who worked nearby and found the closest to be 45 minutes away. I had no idea where to find her, despite a map, but set off in plenty of time, feeling nervous, this was to be the start of a long relationship.




I had completed an induction form with questions about myself and what I wanted from therapy and how I might sabotage myself from getting what I needed from therapy.




My therapist was good at putting me at ease initially and going through the contract of how she worked, how long the sessions were, her cancellation policy, the business contract, her fees and arrangements for our 1 hour sessions weekly.




At first I wondered what on earth I would find to say about myself for 60 minutes and thinking about what I might be revealing about myself. My therapist could put me at ease but at the same time encourage me to look at my thinking patterns, my life script and early decisions I had made as a child and how this had influenced my life. She developed my self-awareness around my ego states and my reflective abilities about my thoughts, feeling and subsequent behaviours.




There's no doubt that my therapy is an intense experience and a voyage of discovery into my past, which sometimes has been hard and painful. There' s no doubt I am changed by the process and the relationship we shared for over 4 years.




There were times when I would rather be anywhere else than in the therapy room. Usually there was a good reason for this feeling, when stuff coming up from the subconscious was being met with resistance outside my consciousness.




I do understand how anxious clients get before the 1st session, and even later on, and how much hard work its is to slog on through. Therapy is not an easy process, but then changing and developing awareness of ones self deserves the attention and effort involved.

The Christmas and New Year holidays are a time when we make a huge investment.

 

We tend to think that this investment is wholly financial, and of course the cost of Christmas can make a large hole in the family income which requires repayment of some kind over the next few months.

 

We also make a large investment emotionally and want Christmas to be "the best ever" or idealise the season and have huge expectations of perfection. The media encourage us to hold this ideal family Christmas made perfect by the gifts they want to sell us set in the context of a smiling happy family.

 

Families come together in the hope that this year will be different that all the simmering or boiled over resentments from the past will not reoccur. We are endlessly optimistic that people who have never got on with one another will suddenly become close and love one another again. 

 

The realists, or pessimists may choose to spend this time alone with the clarity of previous family reunions still fresh in their memories and make the conscious choice to lick their wounds alone.

 

Of course their are many thousands of people who do not have a choice whether or not to spend time with their families. They live alone, or perhaps in prison, hospital, in the armed forces or work abroad.

 

For those who travel hundreds or thousands of miles to be with their families, reunited after years apart, living for 2 weeks in close proximity with family members they have had little contact with in the interim (maybe with very good reason) with alcohol flowing freely tensions build and hurtful accusations are made.

 

Relationships which are fragile for the most part set against high expectations "that this year will be different" and that everyone will get on for a change sets up all kinds of subconscious "games". Rows break out between the "usual suspects", sides are taken and the perfect family Christmas implodes to everyone's surprise.

 

If you are reading this hoping I will give you the answer to how to make the family Christmas work then you will be disappointed? You will get plenty of suggestions elsewhere on a "Stress Free Holiday Period" and once you have read through them all you may think this is all just common sense, which they are.

 

So why do we get blindsided? Why is it always such a surprise when it happens? Why do we go back again next year hoping the outcome will be different? Surely we will have learned how to be this time?

 

As a TA therapist I see "script" as a fundamental part of the whole Christmas holiday equation. The subconscious decision we all make as young children about how we are and will be in the world and what we can expect from others towards us. Our scripts can be banal, tragic or winning and the games we initiate and become involved in may be ( 1st, 2nd or 3rd level) minor, moderate or deadly. These aspects of ourselves come into play when we are under stress and the holiday period offers us plenty of opportunities for our scripts to unfurl.

 

If you are reading this as someone who is considering investing in counselling or psychotherapy in 2014 because the same bad things keep happening to you then I hope this blog may have been helpful to you. I welcome your feedback and wish you a Happy New Year for 2014.

I guess if you are looking at this blog article you have been thinking about counselling?

 

You might be doing a bit of research to see what's out there and if I might be someone you could contact to find out more before taking the plunge?

 

Well.....look no further my friend.

 

Consider these questions, which may help to make up your mind:

 

1. Are you feeling distressed, lost and confused?                                                                    YES/ NO

 

2. Have you had a major life event such as separation, divorce, end of a significant relationship, bereavement and are struggling to cope?                                                                                                                      YES/ NO

 

3. Have you found relationships always seem to end the same way and follow a pattern?  YES/ NO

 

4. Have friends and family suggested you seek counselling but you can't see why?             YES/ NO

 

5. Has your partner given you an ultimatum to get help or they are leaving you?               YES/ NO

 

6. Have become tired of feeling low, depressed, angry or upset?                                            YES/ NO

 

7. Are there aspects of your life you want to change?                                                               YES/NO

 

8. Do you feel anxious and worried most of the time and don't know why?                           YES/ NO

 

9. Has stuff from your childhood started to come into your thoughts more?                         YES/ NO

 

10. Are you finding relationships at work difficult and you are being bullied?                      YES/ NO

 

If you've answered YES to any of these questions then counselling may help you?

0

/